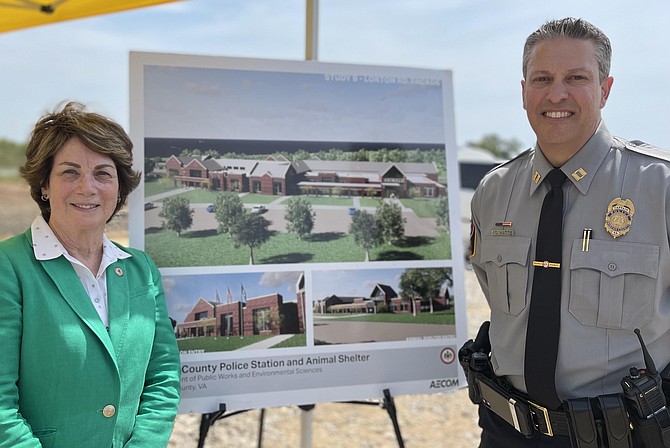 Dr. Karen Diviney, Director, Animal Sheltering, and Capt. Jerry Watts, Commander, Animal Services Division, whose departments will be served by the new facility along with the police Patrol Division, stand with facility rendering.
Stories this photo appears in:

Fairfax County officials, police, and community members joined in officially breaking ground for the new South County police station and animal services shelter on May 22 at its future site on Lorton Road, between Hooes and Workhouse Roads.