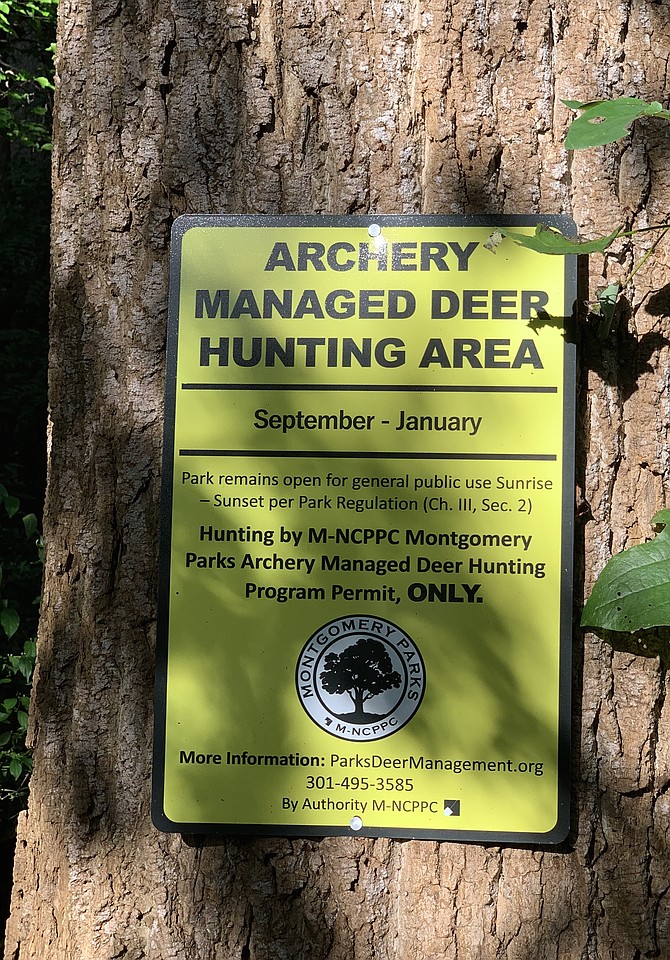 Sign by a trail going into Cabin John Park. Parks remain open to the public as usual during archery hunting, which is allowed Monday – Saturday, September – January, a one-half hour before sunrise all day until one-half hour after sunset. See below parks and dates affected.
Stories this photo appears in:

Schedule of hunting and park closures for fall 2020 – winter 2021
Deer populations across much of Montgomery County have reached levels that exceed the capacity for the sustainability of the natural environment (Biological Carrying Capacity) as well as the capacity for tolerance by residents in the county (Cultural Carrying Capacity), according to county documents.