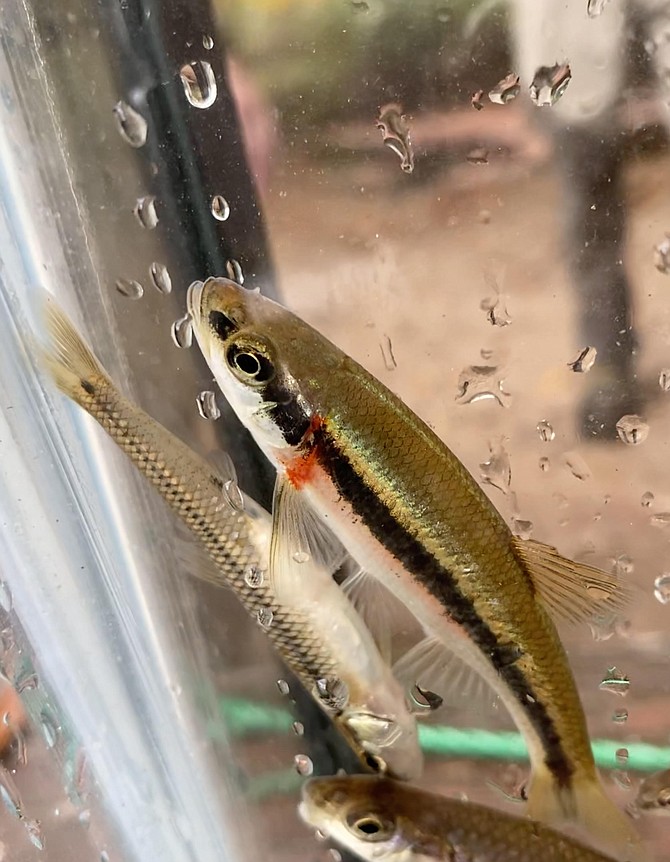 The Rosyside Dace is a member of the same scientific family as carp and goldfish.
Stories this photo appears in:

County waters are home to 14 of Virginia's 24 scientific 'families' of fishes.
Big Rocky Run, at Eleanor Lawrence Park in Chantilly, was the stage for a recent demonstration of stream monitoring and fish identification for Virginia Master Naturalist trainees during a day of field study.