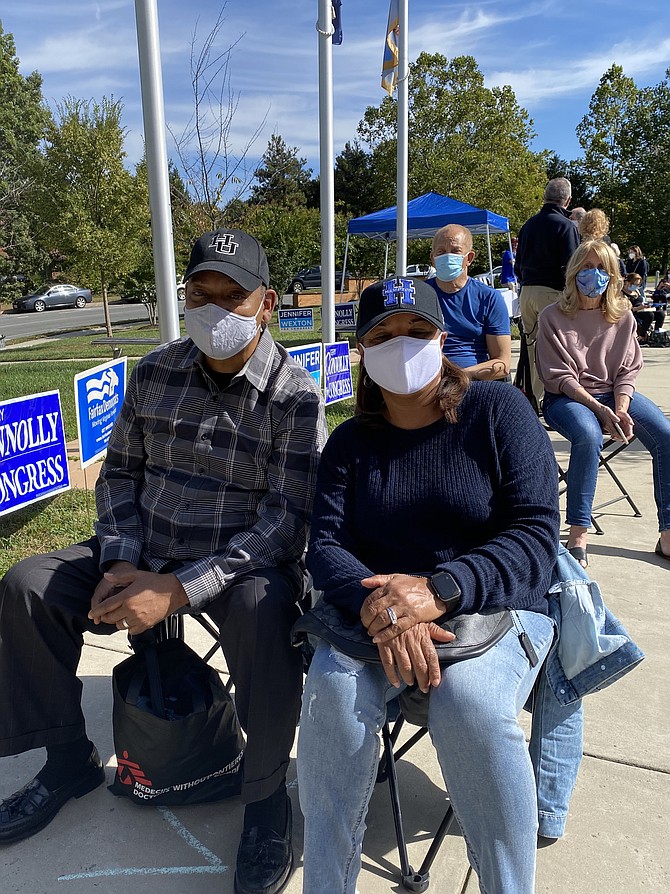 (Front left to back right) On Oct. 14, Mark and Tashundra Pitchford of Reston and Wilbur and Marcy Thomas of Herndon settle in at the front of the line at North County Government Center in Reston, one of the Fairfax County satellite in-person early voting locations that opened that day.
Stories this photo appears in:

Voters cite ballot controversy and deep divide in the country.
The need to drop their ballot into a secure drop-off box or slide it into a voting machine, spurred thousands of voters to wait in long lines on the first day of in-person early voting at satellite locations in Fairfax County on Oct. 14.