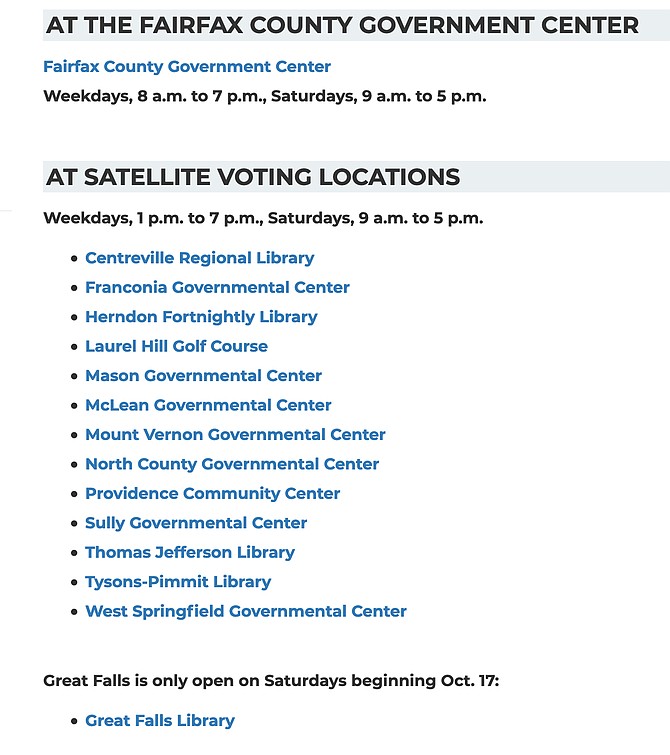 Where and when to vote early or return an absentee ballot to a drop-off box in Fairfax County.
Stories this photo appears in:

Voters cite ballot controversy and deep divide in the country.
The need to drop their ballot into a secure drop-off box or slide it into a voting machine, spurred thousands of voters to wait in long lines on the first day of in-person early voting at satellite locations in Fairfax County on Oct. 14.