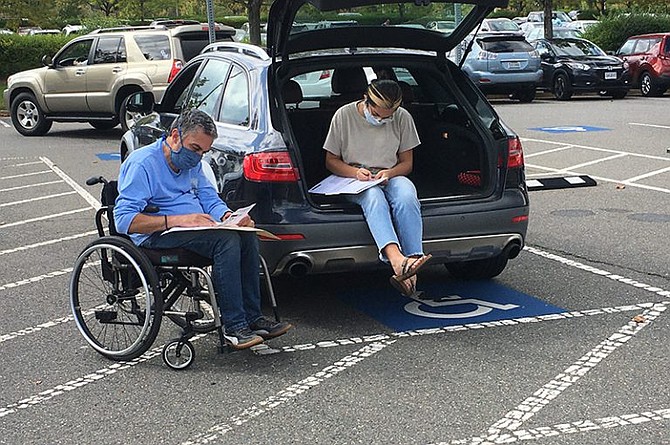 Curbside voting will be available at every early voting location for 65-year-olds or older, or any voter with a physical disability. Election officials strongly recommend that voters curbside vote at the Fairfax County Government Center.
Stories this photo appears in:

Fairfax County opened thirteen new early voting locations, giving voters more opportunities to cast their early votes ahead.