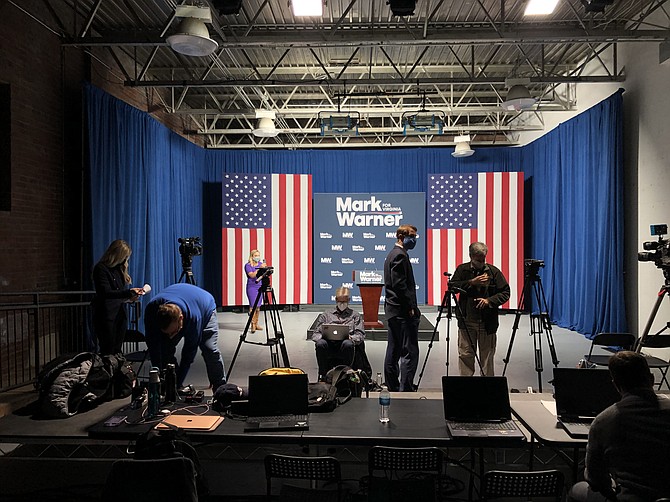 Because of the pandemic, only a handful of journalists and staffers were on hand for Mark Warner's victory speech, which was delivered in leased commercial space in Del Ray. These kinds of events are usually raucous parties, but this time it was only a media availability with social distancing.
Stories this photo appears in:

Virginia voters support Biden, Warner and a new redistricting commission.
Twenty years ago, Virginia was a red state. Republicans scored Virginia's electoral votes in every presidential election since LBJ was reelected in 1964. Republicans held both U.S. Senate seats. The Grand Old Party had all the statewide offices, a majority of the congressional delegation and both chambers of the General Assembly. That was the environment when Mark Warner and Tim Kaine, both Democrats, ran for governor and lieutenant governor.