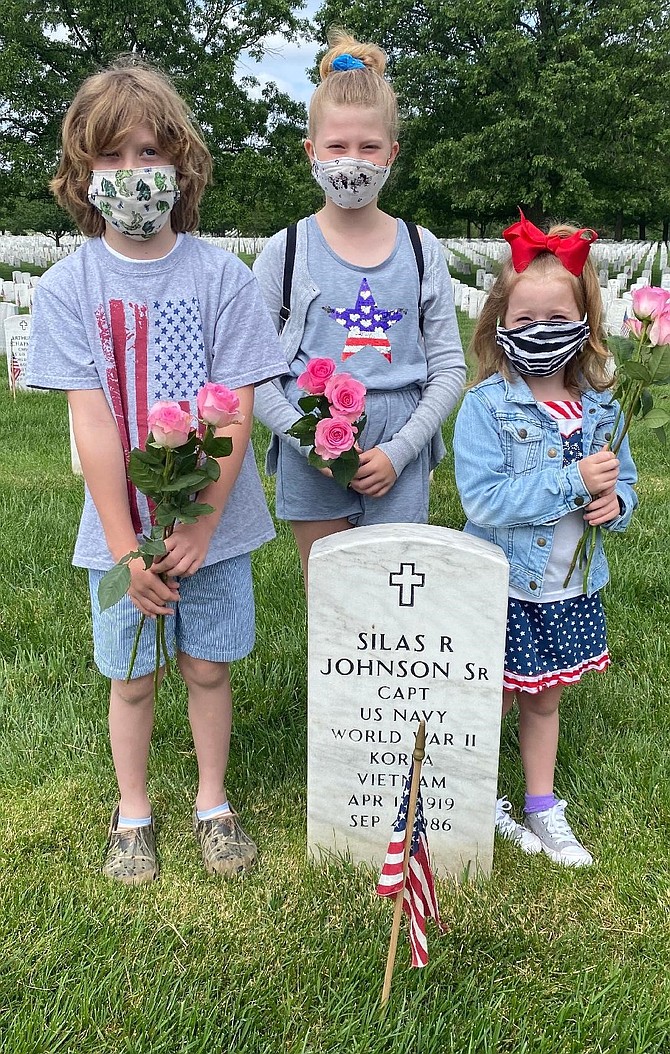 Wearing protective masks, siblings Rory, 8, Sarah, 9, and Norah, 6, Mogle visit the grave of their great-grandfather, Silas Johnson, May 25 at Arlington National Cemetery. Johnson was a Naval Aviator and served in World War II, Korea and Vietnam. His wife, Lucille, is buried with him.
Stories this photo appears in:

Arlington National Cemetery restricts Memorial Day observances.
Masks were worn. Distances were kept. At Arlington National Cemetery, only those with family passes were allowed to enter the hallowed grounds May 25 to observe Memorial Day and pay tribute to fallen veterans.