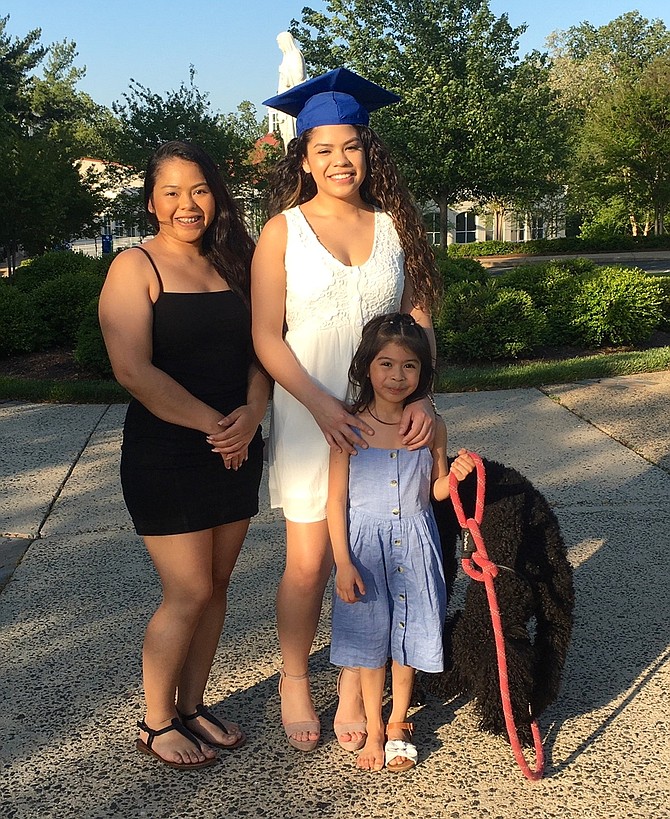 Evelyn Esteban, center, of Arlington, wasn't going to let a virus stop her from the traditional photographs of her on campus in cap and gown. Esteban majored in Psychology. She will follow up her degree with further study of Industrial Psychology. Her sister, Karen, accompanied her as did Evelyn's daughter, Adrianna, 5. Esteban was all smiles as she enjoyed the moment. A single mother and the first person in her family to graduate from college, she was feeling very proud. She said it was hard during the last two months with "zoom" classes and isolation, but she made it.
Stories this photo appears in:

Graduates cobble together a memorable event despite virus.
A few ebullient graduates, keeping social distance, came to the Marymount campus on Saturday to pose for "graduation pictures," even going so far as to throw their mortar boards in the air and catch them to simulate one of the great joys of finally receiving a degree.