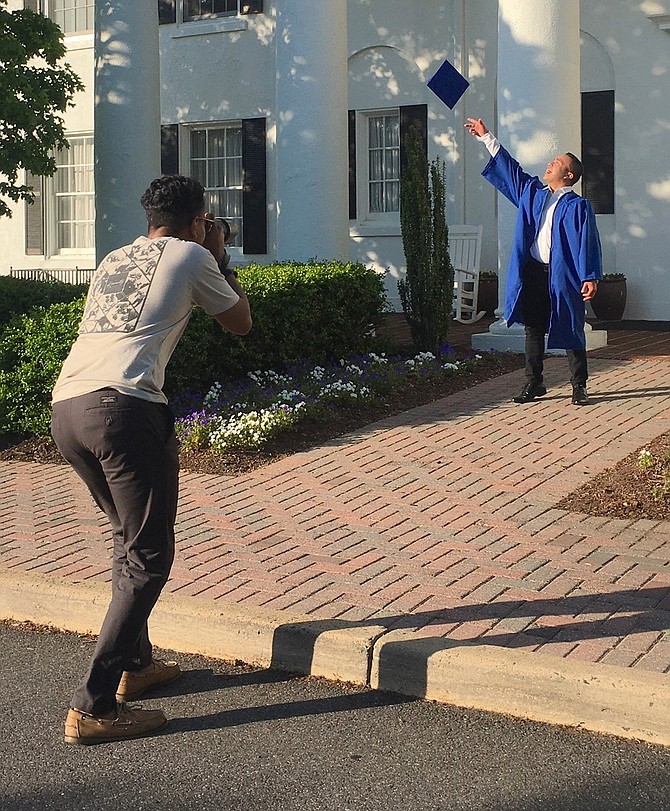 Joseph Azurine tosses his cap in the air to celebrate his graduation from Marymount University. An I.T. major from Fort Washington, MD, he plans to apply for government jobs and remains optimistic the process won't be significantly slower with pandemic delays. His friend, Imai White, who had already graduated and had a job, was his photographer for the session.
Stories this photo appears in:

Graduates cobble together a memorable event despite virus.
A few ebullient graduates, keeping social distance, came to the Marymount campus on Saturday to pose for "graduation pictures," even going so far as to throw their mortar boards in the air and catch them to simulate one of the great joys of finally receiving a degree.