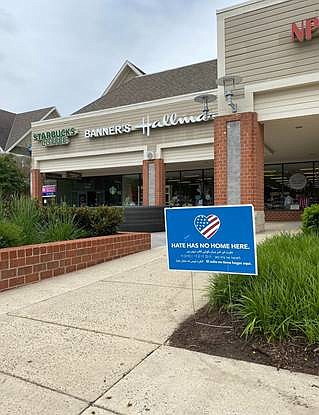 A HATE HAS NO HOME HERE sign is installed at the North Point Village Center in Reston, site of a recent graffiti of swastikas.
Stories this photo appears in:

Cowardice feeds hate crime.
"Hate is contagious," said Rabbi Michael G. Holzman of Northern Virginia Hebrew Congregation in Reston. "We have to address it before it spreads.