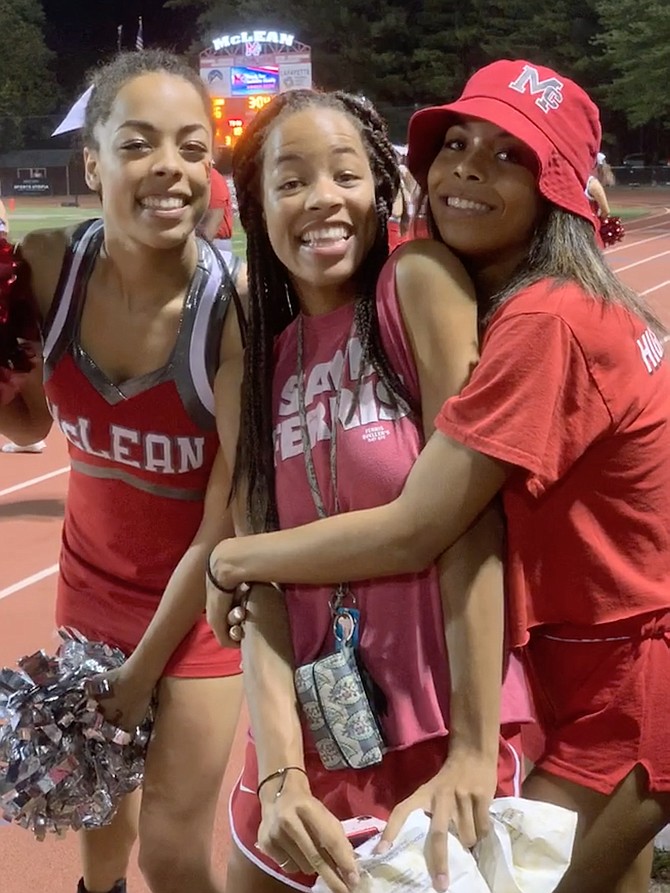 Elana Ellington (left), from McLean, at McLean High School's 2019 homecoming football game, along with her triplet sisters, Elisa Ellington (middle) and Errin Ellington (right).
Stories this photo appears in:
Missing 'normal life,' cautious about reopening too early.
The Northern Virginia area is set to start phase one of reopening this Friday, May 29; local high school and college students weigh in on the matter, many saying they don't think the region is ready to go back to normal.