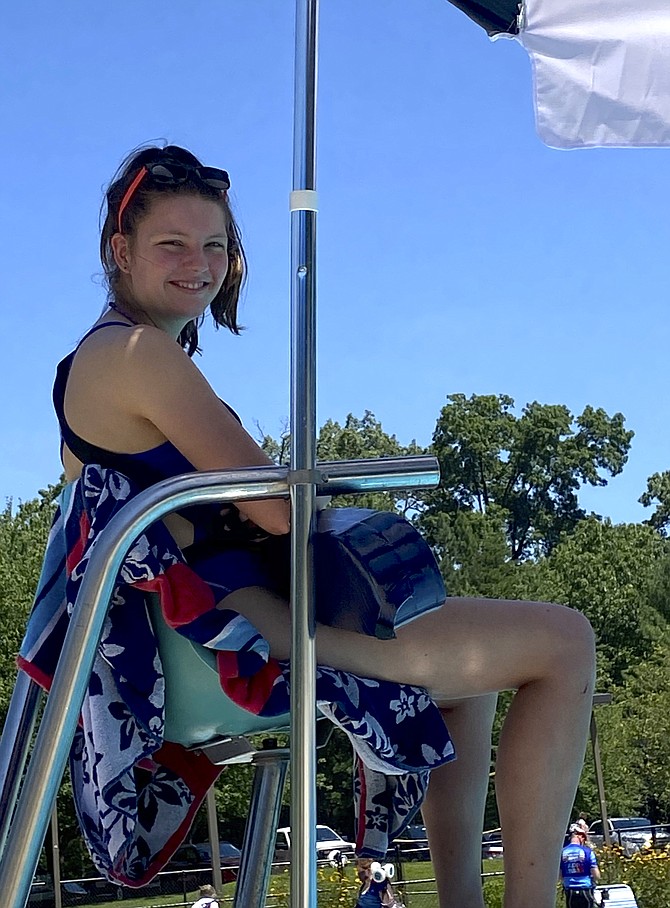 Reston Association lifeguard, Abigail Spigarelli of Reston, watches swimmers from her stand. "I've been a lifeguard for four years," she says.
Stories this photo appears in:

RA opens select pools; lifeguards needed.
No one knew if it would happen this summer, but it did. Following state and local Phase 2 safety guidelines, Reston Association (RA) opened four pools to Registered Pass holders on Monday, June 29.