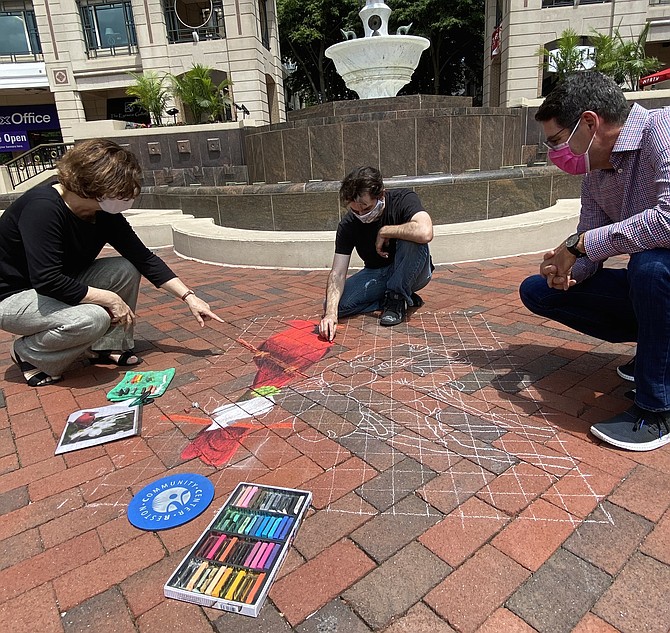 Anne Delaney, Art Reston Executive Director, points out the detail in local artist Ben Morse's chalk art of the Virginia State Bird and Flower, as Morse continues to work and Robert Goudie, Executive Director, Reston Town Center Association, looks on.
Stories this photo appears in:

Public Art Reston connects community.
It seemed right. In the first hours after dawn on the day Northern Virginia began to reopen, a masked artist knelt and chalked an image of the Virginia state bird and flower on the brick plaza in front of Mercury Fountain in Reston. Below, in vibrant blue block letters, he wrote VIRGINIA STRONG.