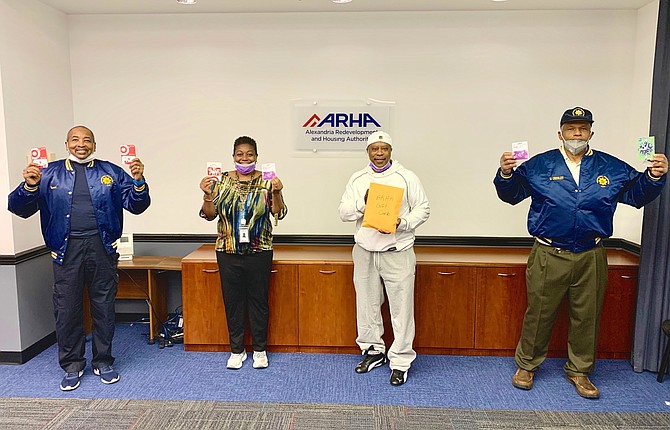 ARHA CEO Keith Pettigrew, second from right, poses for a photo with Departmental Progressive Club president Merrick Malone, left, ARHA resident director Gaynelle Bowden-Diaz, and DPC's William Chesley on May 21 following the presentation of $890 in grocery gift cards from the DPC to ARHA.
Stories this photo appears in:

Gift cards presented to Carpenter's Shelter, ARHA.
Members of the Departmental Progressive Club joined forces to raise more than $1,600 to donate to Carpenter's Shelter and the Alexandria Redevelopment and Housing Authority.