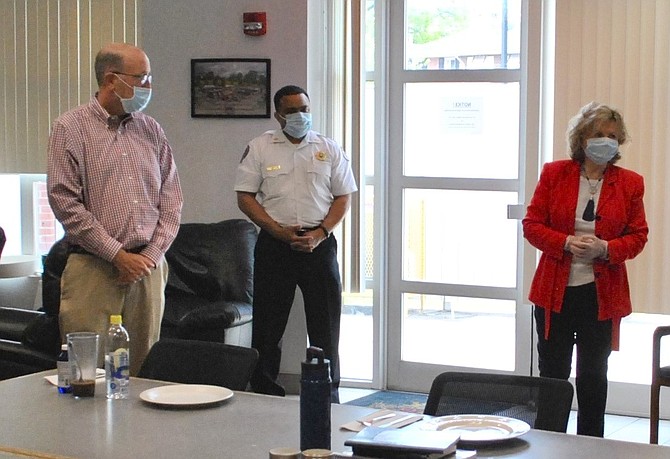 Alexandria Fire Chief Corey Smedley, center, listens as Friendship Veterans Fire Engine Association board member Marion Moon, right, kicks off the organization's Feed the Fire/EMS meals program April 21 at AFD headquarters. Moon, along with former city councilman Frank Fannon, left, are sponsoring the initial three weekly meals for firefighters and EMS personnel.
Stories this photo appears in:

Friendship Firehouse kicks off meal donations program.
.