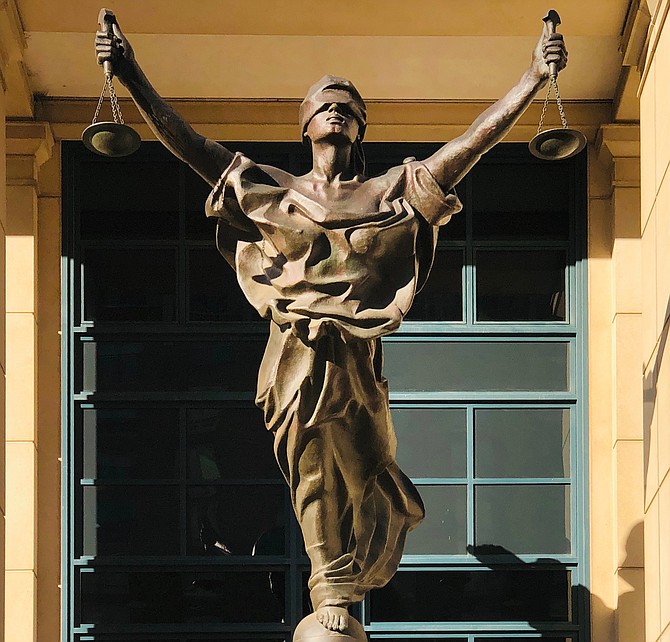 The title of the famous statue at the Albert Bryan U.S. Courthouse in Alexandria is "Justice Delayed, Justice Denied."
Stories this photo appears in:

When does a defendant no longer have the right to a speedy trial?
Judges across Northern Virginia are about to be presented with a difficult question: Does the crisis created by the coronavirus pandemic trump a defendant's right to a speedy trial?