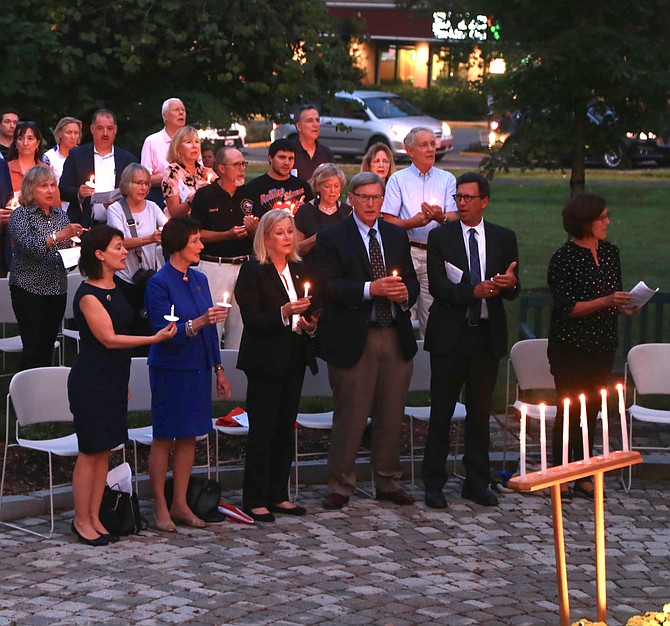 From left: State Sen. Barbara Favola; Chairman of the Fairfax County Board of Supervisors Sharon Bulova; Del. Kathleen Murphy; Dranesville District Supervisor John Foust; and former Great Falls resident and CNN Washington Bureau Chief Frank Sesno lit the candles to honor the lives that were lost on 9/11.
Stories this photo appears in:
Residents light candles to honor those killed in the terrorist attacks of Sept. 11, 2001.
.