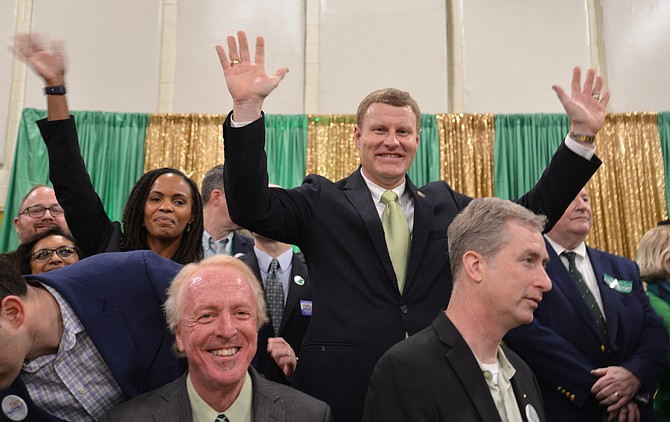 The winner – at least according to the Straw Poll. Lee District Supervisor Jeff McKay "won" his election to chairman of the Fairfax County Board of Supervisors with 57.5 percent of the 500 ballots cast at Connolly's St. Pat's Day Bash. "But it's a great start," said the candidate.
Stories this photo appears in:

More than 50 Democrats will vie for Fairfax County offices on June 11, primary election day.
.