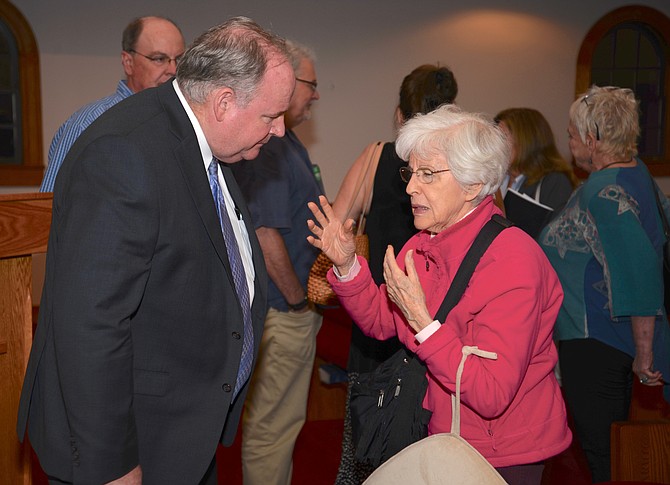 Commonwealth's Attorney Ray Morrogh has held the top law official position in the county since 1983 and is facing a challenge to that role from Steve Descano. The Democratic Primary is June 11. Morrogh stayed after the forum for some one-on-one time with voters.
Stories this photo appears in:

Commonwealth's Attorney candidates meet for final debate before June 11 Primary.
.