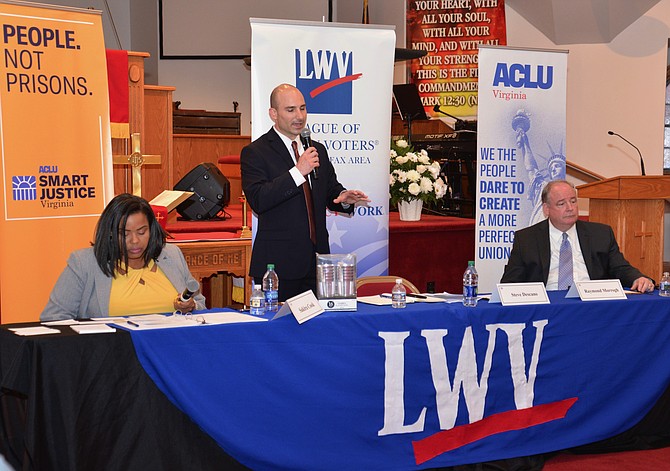 The Democratic candidates for Commonwealth's Attorney engage in one final debate before the primaries on June 11. Challenger Steve Descano is at the microphone while incumbent Ray Morrogh awaits his turn to answer a question posed by moderator Sakira Cook.
Stories this photo appears in:

Commonwealth's Attorney candidates meet for final debate before June 11 Primary.
.