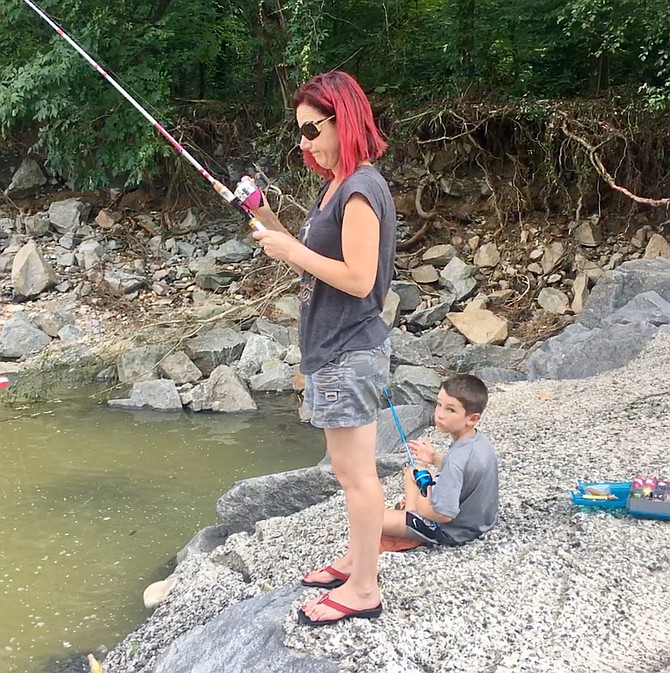 Lucas Yarushuk fishes with his mother on Four Mile Run. He used hot dogs as bait and said he had already caught a nice-sized eel and a fairly large fish. His mother said she would use the eel for Unani sushi.
Stories this photo appears in:

Four Mile Run offers the chance to learn about patience, science, water, and summertime.
.