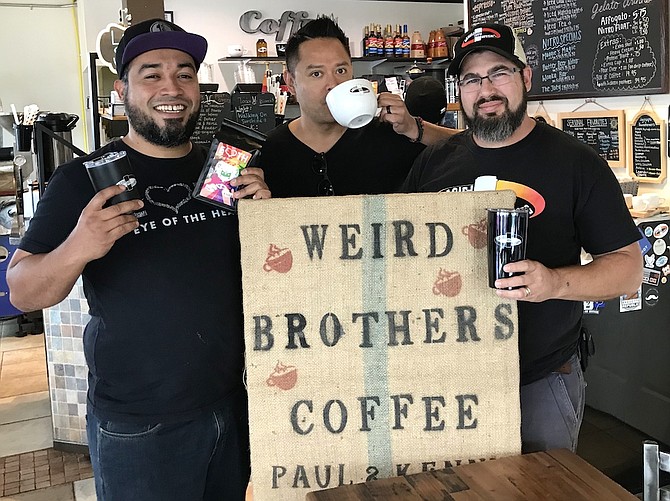 Stephen Vides-Sanchez, Founder of EOTH, LLC; Dave Morgan, Founder and Executive Director, RecycleLife; and Paul Olsen, owner of Weird Brothers Coffee in Herndon, get ready to share a cup of joe to support Coffee for Dollars benefitting RecycleLife.org.
Stories this photo appears in:

Patrons amp up with a cup of joe or two for RecycleLife at Weird Brothers Coffee.
.