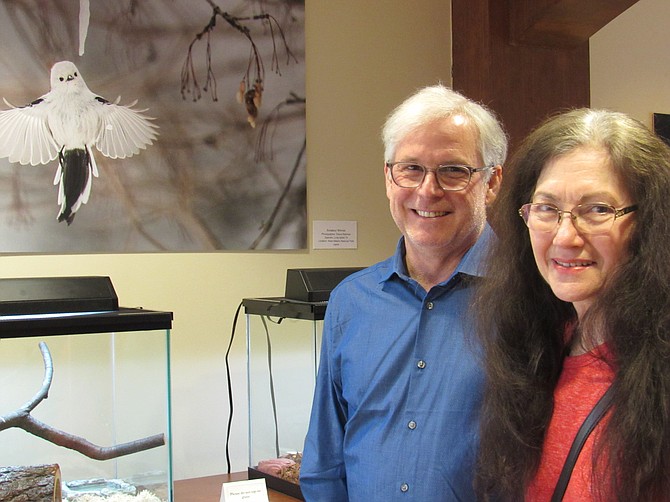 Steve Robinson and Cynthia O'Connell of Reston admire the large-scale photograph of a Long-tailed Tit taken at Akan-Mashu National Park, Japan by Diana Rebman/ 2018 Audubon Photography Amateur Winner. The bird nibbles on the tip of an icicle to get a drink.
Stories this photo appears in:
Images of birdlife meant to celebrate the Centennial of the Migratory Bird Treaty Act.
.