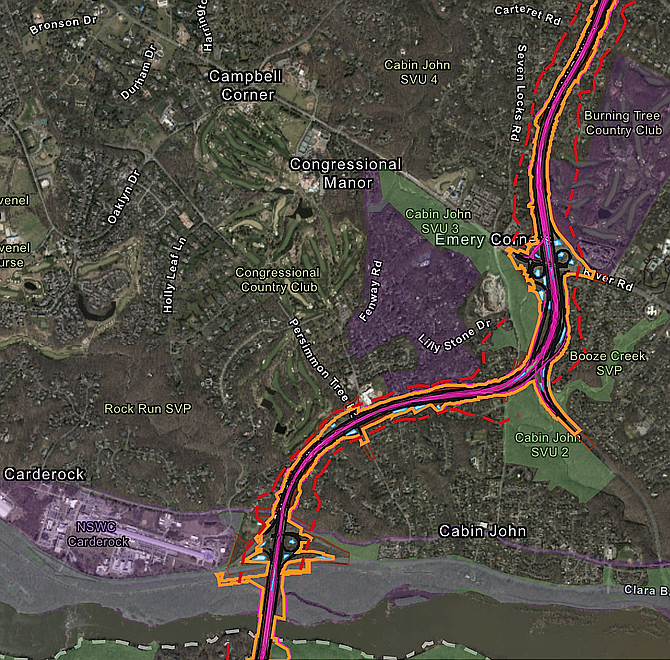 An interactive map shows sunny projections of how small the disturbance could be while adding four toll lanes to the Beltway and American Legion Bridge.
Stories this photo appears in:

Potomac River, canal and habitat will be affected by new plan to widen the American Legion Bridge and add toll lanes.
.

How will Potomac environment, houses and land be impacted?
.