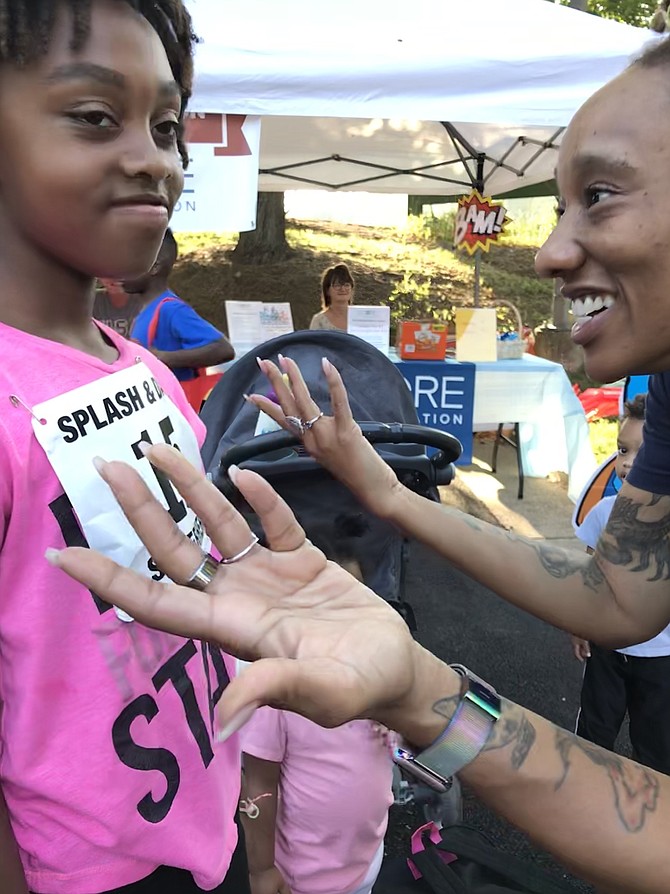 With her bib number now pinned to her t-shirt by Bobbie Brown, athlete Shakaya Holland, 10, of Falls Church is psyched to participate in her first-ever multisport, the 2nd annual Reston Youth Splash & Dash presented by CORE Foundation.
Stories this photo appears in:
Second annual Reston Superhero Splash & Dash introduces young athletes to multisport lifestyle.
.