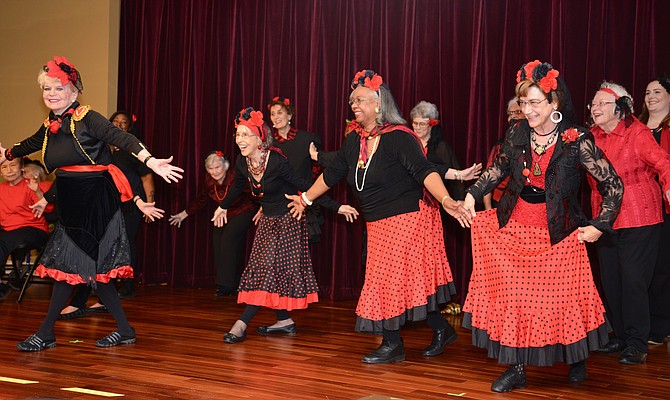 "Hey, Macarena!" The "Motion is Lotion" Dance Troupe opens the Vinson Hall Talent Show – part of the 50th anniversary of the retirement community. Led by resident Midge Holmes, the dancers kicked things off with flair and had audience members dancing in the aisles.
Stories this photo appears in:

Vinson Hall Retirement Community residents and staff add talent show to the facility's 50th anniversary celebration.
.