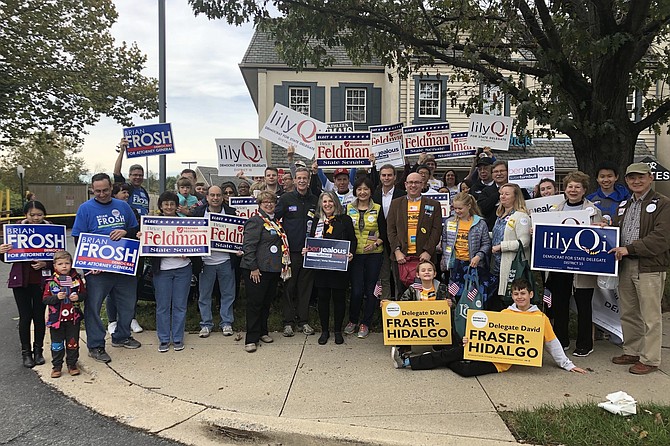 A crowd of community leaders and local residents attended the 2018 Potomac Day festivities seen here led by Attorney General Brian Frosh, Democratic nominee for Lt. Governor Susie Turnbull, District 15 State Senator Brian Feldman, District 15 State Delegates Kathleen Dumais and David Fraser Hidalgo, and District 15 Democratic nominee for Delegate Lily Qi.
Stories this photo appears in:

Crowds attend 36th annual Potomac Day parade.