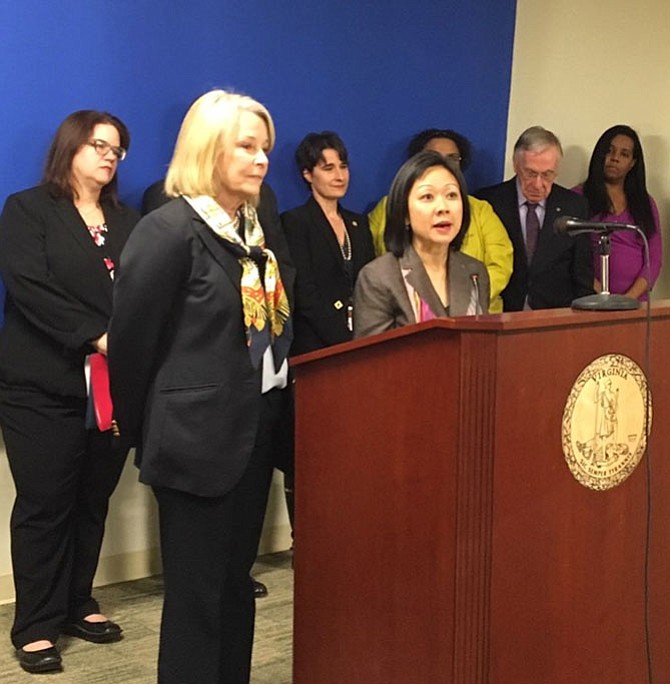 Del. Kathy Tran (D-42) joins her Democratic colleagues at her first press conference of the session to highlight the importance of breaking down barriers to voting and increasing voter participation. Tran writes a Richmond Diary of the first week of the session for The Connection.
Stories this photo appears in:

Del. Kathy Tran (D-42) writes a diary of her first week at the Virginia General Assembly session in Richmond.