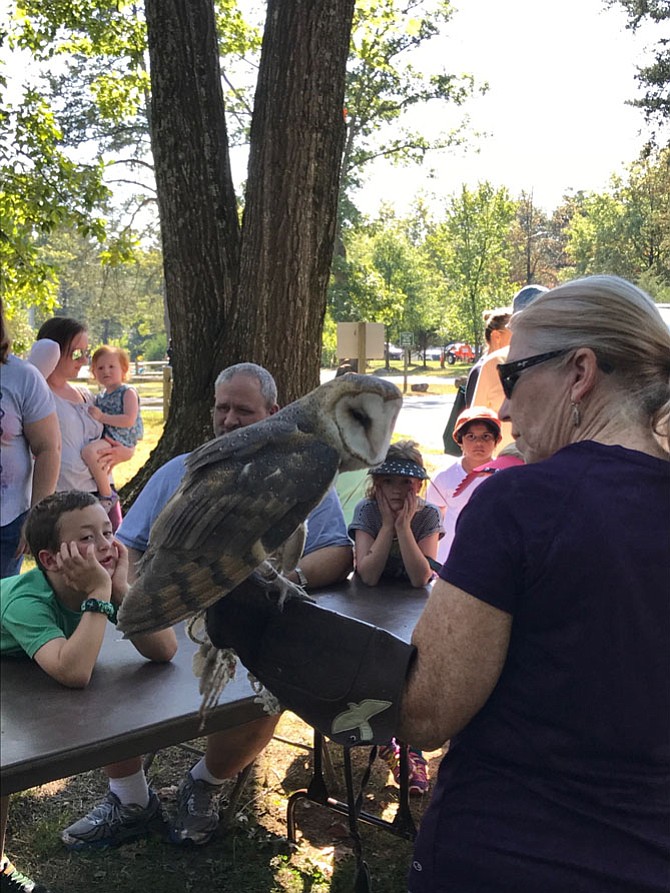 Since Lois Auer holds permits to possess non-releasable birds of prey for educational purposes, she provided live presentations to NatureFest 2017 goers. Auer explained owls have 14 vertebrae in their necks, which enable the creatures to turn their heads about ¾ of a full circle without moving their shoulders, essential since owls have large forward-facing eyes and can only look straight ahead.

Stories this photo appears in:

NatureFest 2017 showcases the park's assets and combines learning and fun.