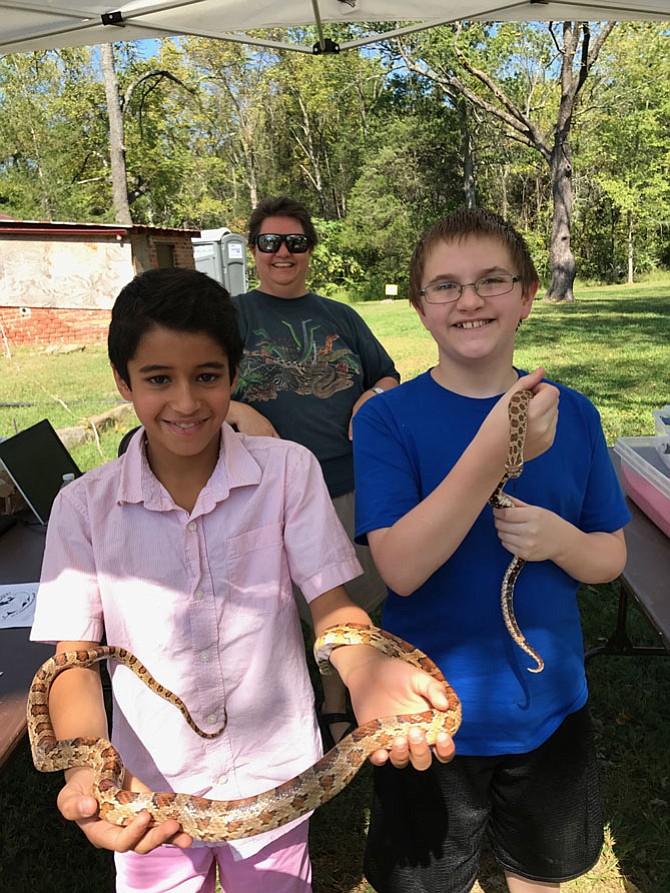 NatureFest attendee, Karan Murari, 11 of Reston (left) and Kamren Keller, 12 of Prince William County (right) hold snakes from Virginia Reptile Rescue. Looking down at the corn snake beginning to wrap around his arm, Murari commented the reptile was a really cool animal. Keller held a western hognose snake. As it coiled around his arm, Keller explained, "It sees me as a nice warm tree to wrap around."

Stories this photo appears in:

NatureFest 2017 showcases the park's assets and combines learning and fun.