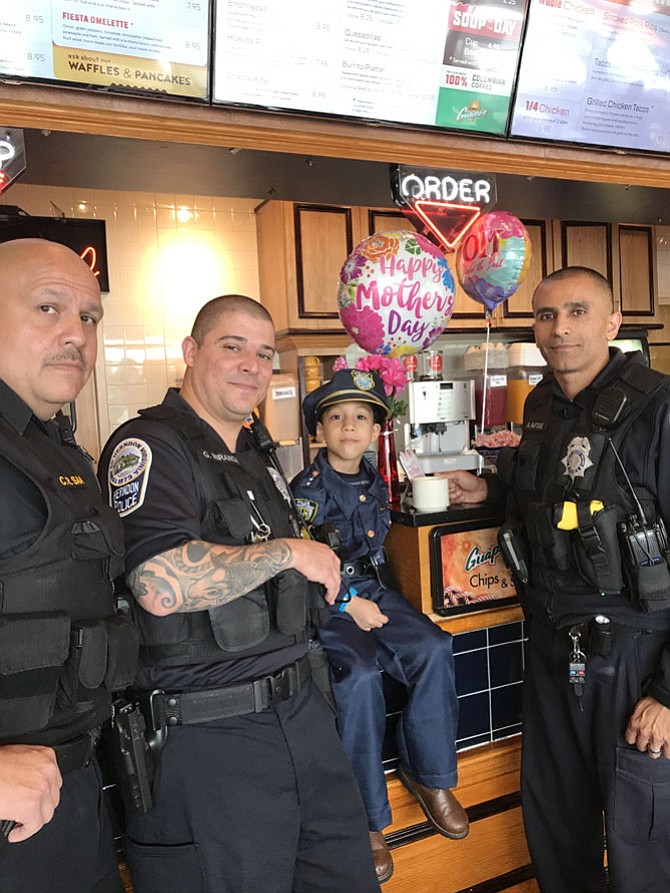 From left: Sergeant Saa, Officer Miranda and SPO Aftab of the Herndon Police Department met their new best friend and police fan, five and a half-year-old, Omar Ghannam. When asked what he wanted to be when he grew up, Omar stopped a minute and thought. "A doctor," he said.
Stories this photo appears in:

Police officers and the community meet up over coffee to get to know each other better.