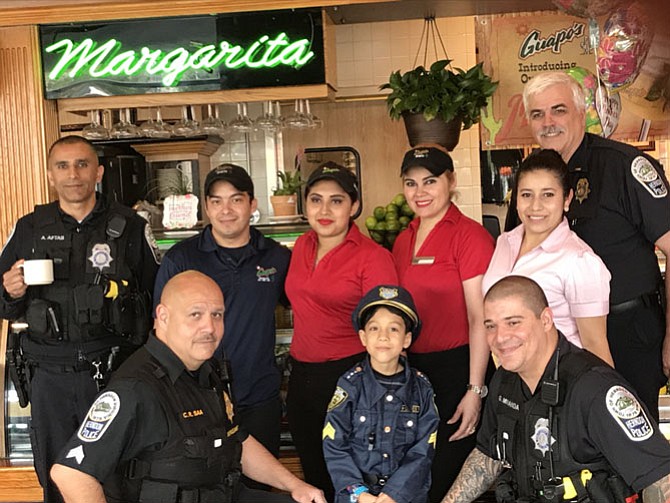 From left: SPO Aftab, Sergeant Saa, Freddy Ramos, Marie Elena Bairez, Omar Ghannam, Wendy Chavez, Officer Miranda, Amanda Alfaro and Lieutenant Berg gather together at Guapo's Restaurant during "Coffee with a Cop" held Sunday, May 7, 2017. Guapo's provided the coffee and hosted the event. "We appreciate their support," said Jane Ross, Herndon Police Department Information Specialist.
Stories this photo appears in:

Police officers and the community meet up over coffee to get to know each other better.