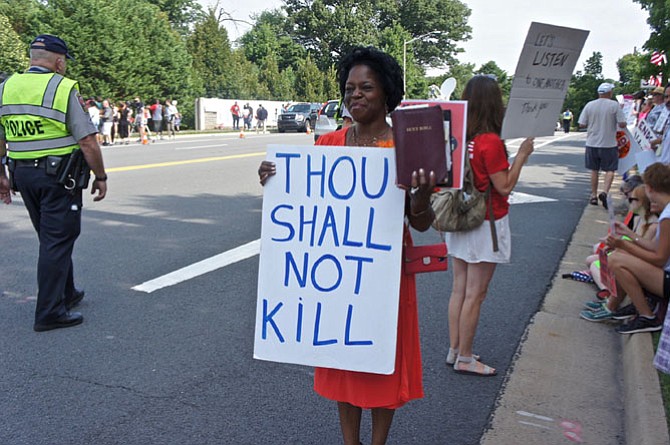 Saundra Robinson couldn't participate in the march, but the Fairfax resident still wanted to come out to the rally and add her voice. "The Bible is our weapon," said Robinson, as members of a counter-protest group walked among the crowd with their legally displayed firearms.
Stories this photo appears in:

Hundreds rally outside NRA Headquarters for march to Department of Justice.