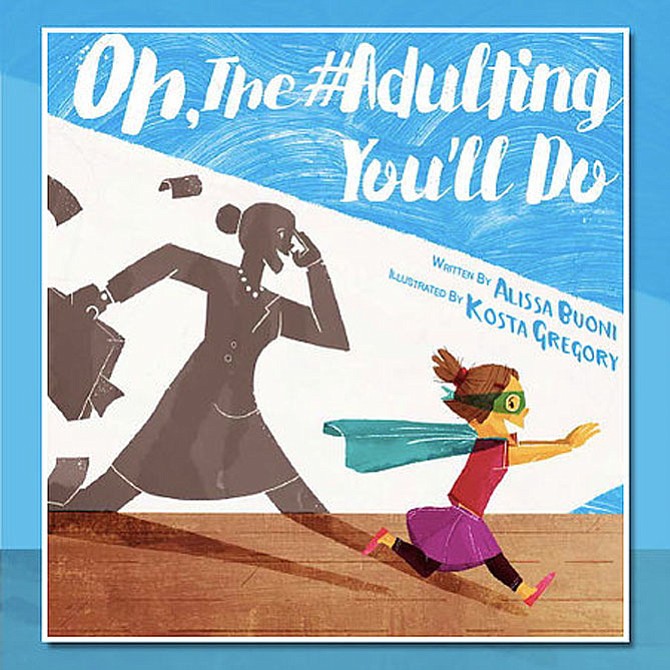 Beware! That is "#Adulting" coming up behind the kid in Alissa Buoni's recently published children's book. "But it's not scary," says the author. "Just a little comparison and a way to help adult and child help the youngsters slow down a bit and enjoy just being a kid."

Stories this photo appears in:

Reston resident writes for children and adults.
Alissa Buoni knows a thing or two about how to talk to kids. She has a Bachelor's Degree in Psychology from Virginia Tech and a Master's in School Counseling from The George Washington University. She uses all of that experience - personal and educational - in her debut children's book "Oh, The #Adulting You'll Do."