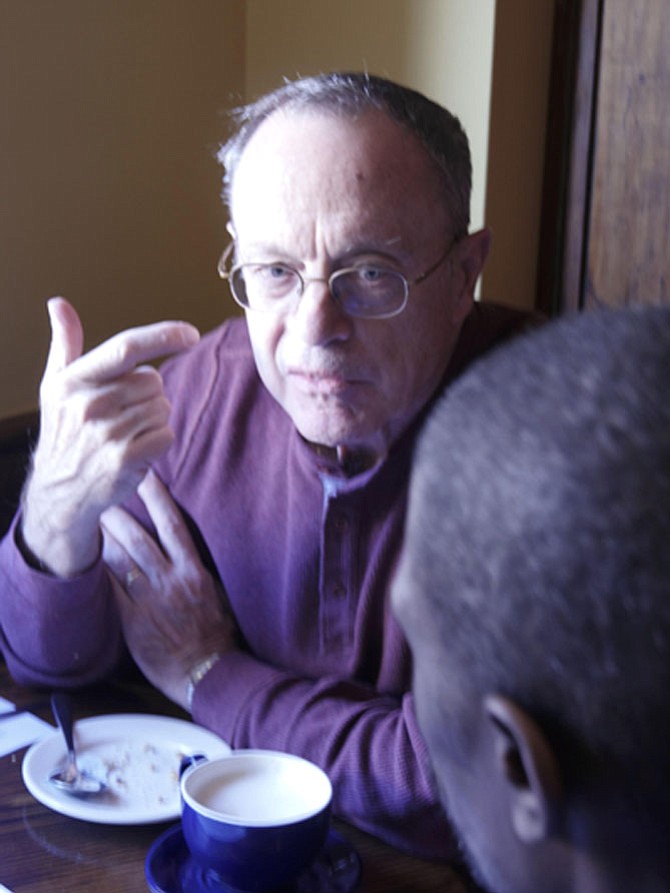 Michael Diffley, a former colonel in the Army and later a high school teacher in D.C., says ex-offenders and homeless need people to take them on one-on-one if they are going to make it.
Stories this photo appears in:

Concluding a three-part series focusing on prisoner reentry in Northern Virginia.
Lavonne Williams and Michael Diffley sit sharing an afternoon cup of coffee, remembering their journey.