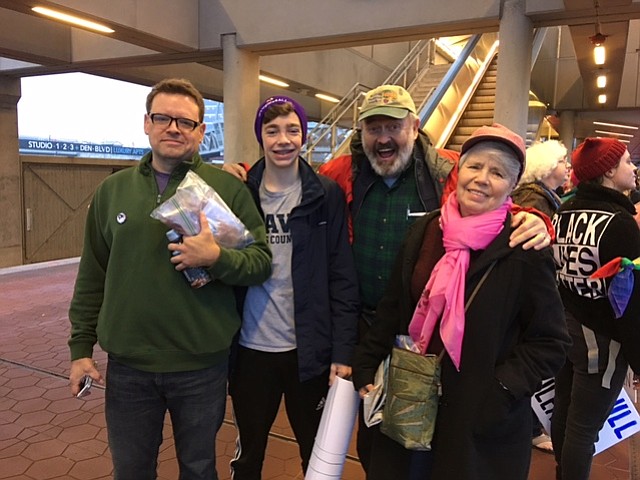 Lovaas family ready to board Silver Line train in Reston. From left: Terry Loveman, his son Cole Loveman, 16 on March 1, John and Fran Lovaas.
Stories this photo appears in:

Independent Progressive
The aftermath of the 2016 Presidential Election sent shockwaves around the nation and through our community. The ferment from turmoil around the White House seems especially strong in Reston.
The mood was one of joyful camaraderie along with determination to stand up to what marchers saw as a terrible threat to their values and their country.
Restonians Join March on Washington