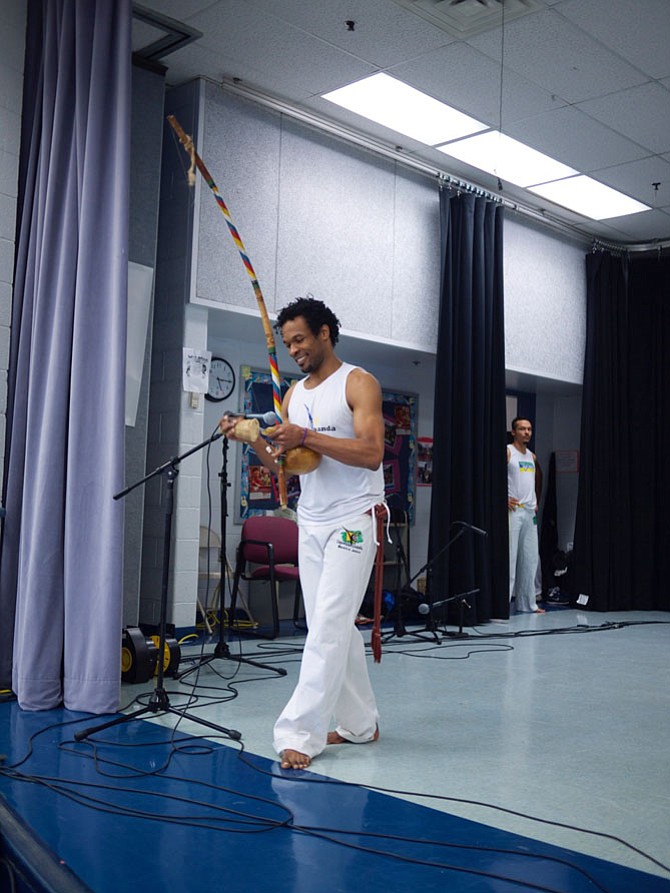 Borracha Lima Porto plays the Berimbau. This is a single-string percussion instrument and musical bow, originally from Africa, but currently used in Brazil. The Berimbau was eventually incorporated into the practice of the Afro-Brazilian martial art capoeira, and is called "the soul of capoeira," leading the capoeiristas movement — the faster the berimbau is played the faster the capoeirista moves.

Stories this photo appears in:

Exhbits include little known accomplishments in Black history.
Who was Charles Drew?