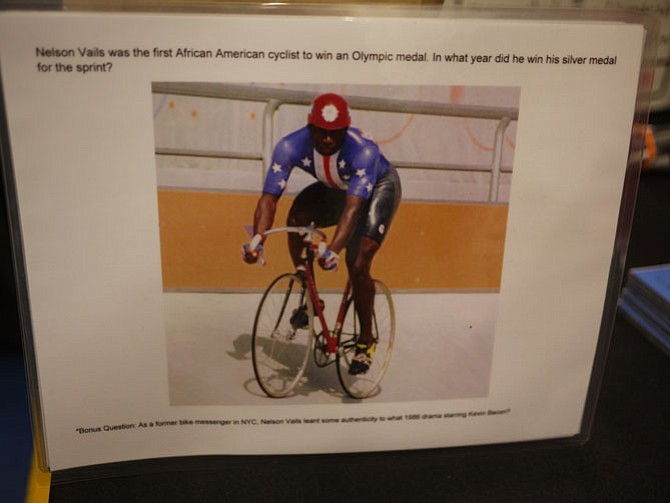 Henry Dunbar celebrated Nelson Vails, the first African-American to win an Olympic medal in cycling. The youngest of 10 children, he grew up in Harlem, and as a child, he rode a used bike around Central Park, trying to win a ticket to Disneyland. He became a bicycle messenger and was known as "The Cheetah" because he could deliver packages faster than anyone else. He became a road racer, trained for the Olympics, eventually beat out top French rIders for the finals of the Men's Sprint in 1984. He was 23 years old.
Stories this photo appears in:

Exhbits include little known accomplishments in Black history.
Who was Charles Drew?