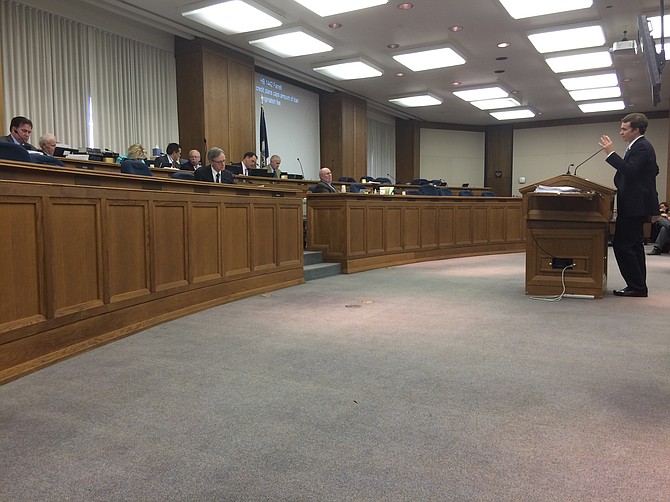 Del. Peter Farrell (R-56) wanted lawmakers to force internet lenders to follow the same rules as other kinds of lenders in Virginia. Members of the Republican-led Commerce and Labor Committee rejected his bill but created a work group to look at that issue and other concerns about predatory lending in Virginia.
Stories this photo appears in:

Panel to investigate internet loans, car-title loans and open-end lines of credit.
The growing chorus of criticism about predatory lending in Virginia may not have prompted lawmakers to start passing laws to crack down on the industry. But it has accomplished one thing, formation of a work group.