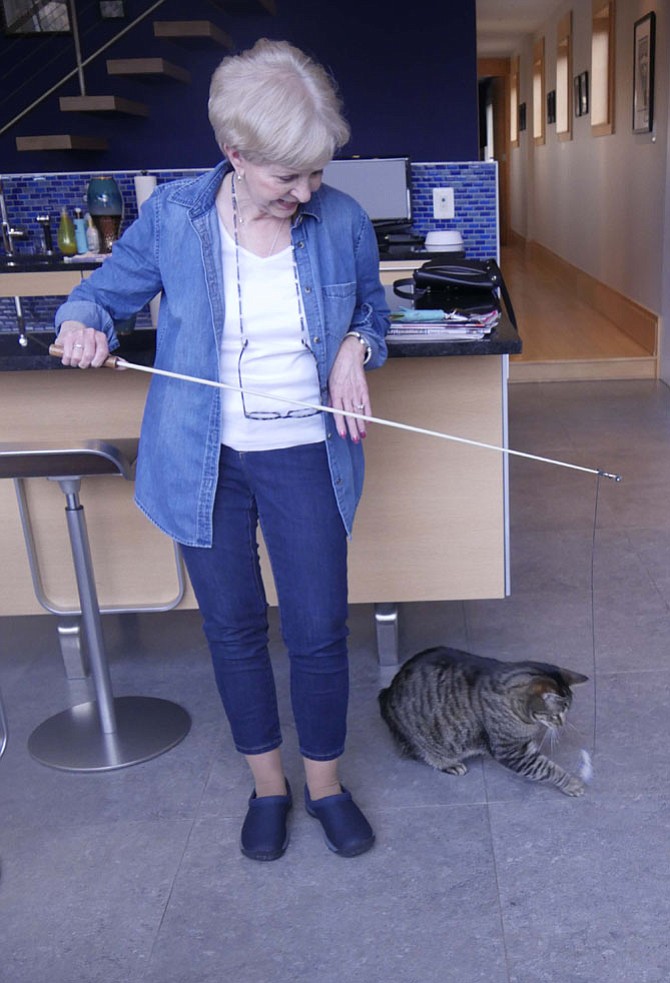 Arlene Burstrom takes out her 25-year-old Kitty Tease to start a game with Pippen and Sasha. "All cats go wild. I don't know why."
Stories this photo appears in:

Fun, food and games.
Sasha hears familiar footsteps and sits at the top of the stairs waiting for his food and fun to begin.