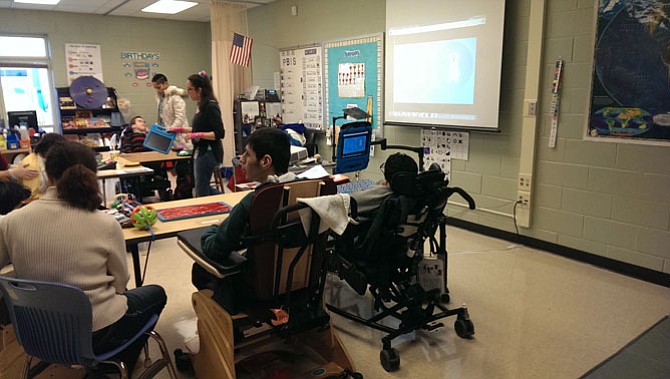 Many of the students, due to their disability, have difficulty focusing on something something beyond themselves. Programs on the iPads give them the ability to demonstrate and experiment with cause-and-effect relationships real time, another skill with which many of the Key students struggle.

Stories this photo appears in:

At the Key Center school for students with severe intellectual disabilities, Apple iPads are a game-changer.