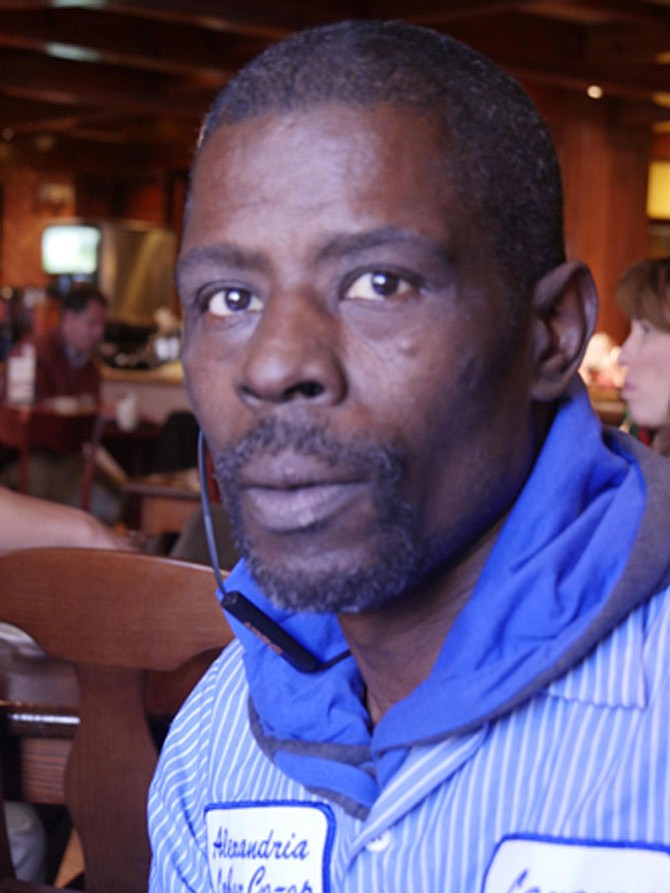 Lavonne Williams, formerly an ex-offender and homeless, remembers the day he met Michael Diffley. They began a journey together, sometimes up and down, that has led Williams from the streets to a room and his own business, Alexandria Labor Co-Op.
Stories this photo appears in:

Concluding a three-part series focusing on prisoner reentry in Northern Virginia.
Lavonne Williams and Michael Diffley sit sharing an afternoon cup of coffee, remembering their journey.