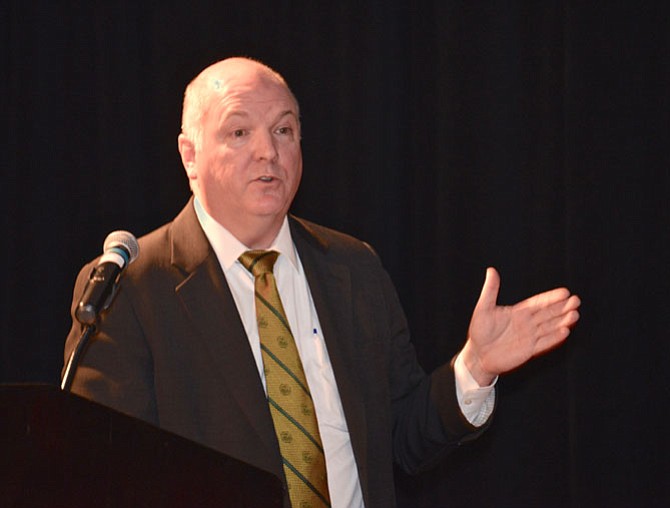 Terry Clower, Ph.D., Northern Virginia chair and professor of Public Policy at George Mason University also heads GMU's Center for Regional Analysis. His "Recap on the National and Regional Economy and the Outlook for 2017" presentation was cautiously optimistic while noting some risk factors.

Stories this photo appears in:

Governor, business leaders and analysts offer insights on regional economy.
The road signs along the highway to the region's economic future are a bit difficult to read, sometimes pointing positively one way, and at other times seeming to indicate slow downs and hazards ahead, according to speakers and panelists at last week's regional economic conference.