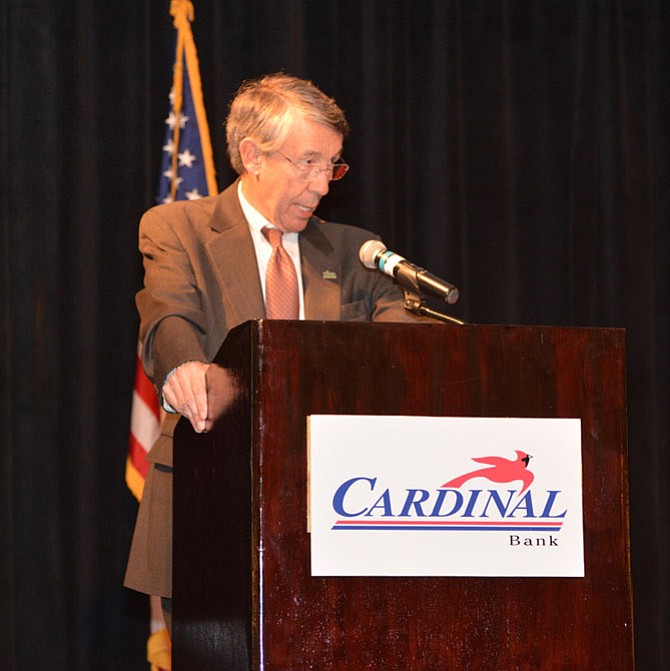 Stephen Fuller, former director of George Mason University's Center for Regional Analysis, current head of the school's Stephen S. Fuller Institute, and an acknowledged expert on the region's economic history and prospects, delivered a cautionary session to the Northern Virginia Economic Conference attendees.
Stories this photo appears in:

Governor, business leaders and analysts offer insights on regional economy.
The road signs along the highway to the region's economic future are a bit difficult to read, sometimes pointing positively one way, and at other times seeming to indicate slow downs and hazards ahead, according to speakers and panelists at last week's regional economic conference.