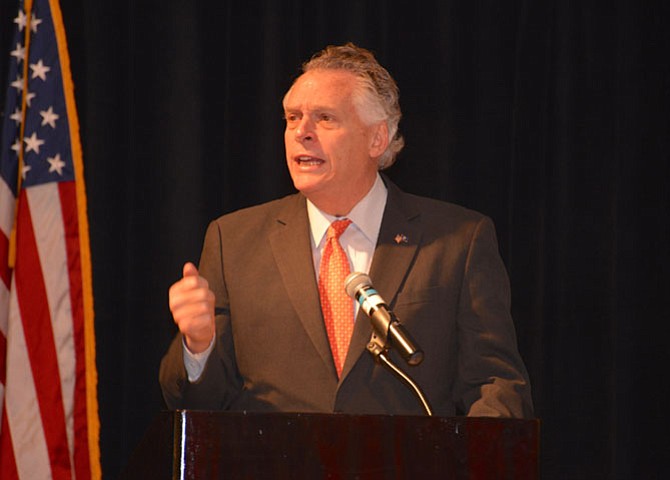 Gov. Terry McAuliffe addresses the attendees at the 25th annual Northern Virginia Economic Conference, noting the Commonwealth's advancements in job growth and in certain segments of the state's economy. "We're number 5 in wine production. When I'm done, they'll think Napa is an auto parts store," he told the crowd. The governor also expressed his concerns about the new administration's immigration policies and the negative effects on business in Virginia and elsewhere.
Stories this photo appears in:

Governor, business leaders and analysts offer insights on regional economy.
The road signs along the highway to the region's economic future are a bit difficult to read, sometimes pointing positively one way, and at other times seeming to indicate slow downs and hazards ahead, according to speakers and panelists at last week's regional economic conference.