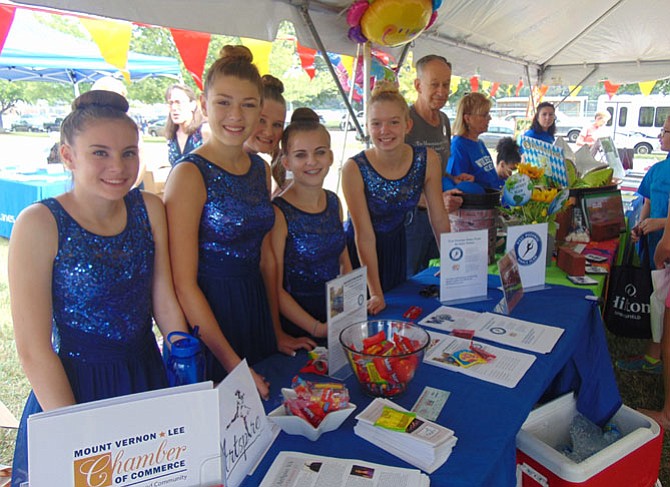 West Potomac High School Dance Team
Stories this photo appears in:
Celebrating Community Day and 40th anniversary of Mount Vernon Hospital.
Mount Vernon-Lee Chamber of Commerce and Inova Mount Vernon Hospital partnered to co-sponsor Community Day and the hospital's 40th anniversary celebration on Saturday, Sept. 24. This is the fourth year the chamber sponsored a Community Day to recognize and celebrate local businesses, non-profits and Mount Vernon and Lee residents. Since Mount Vernon Hospital was planning to celebrate its 40th anniversary, the chamber decided to join celebrating Community Day simultaneously with Mount Vernon hospital.