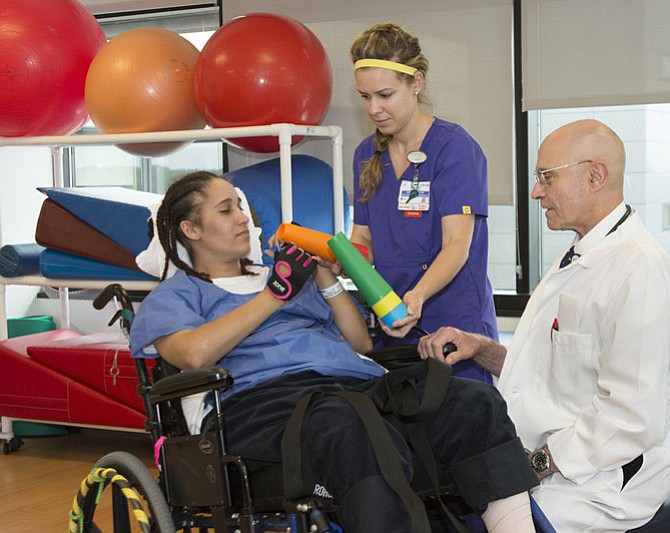 Dr. Roger Gilsofi, medical director, Inova Mount Vernon Rehabilitation Center, with Occupational Therapist Ashley Meadows working with patient Pollyanna Resto Corino inside Mount Vernon Hospital's 5th floor rehab therapy gym area. This is part of the new rehab therapy area of the Mark and Brenda Moore Patient Tower which opened in 2014.
Stories this photo appears in:
Celebrating Community Day and 40th anniversary of Mount Vernon Hospital.
Mount Vernon-Lee Chamber of Commerce and Inova Mount Vernon Hospital partnered to co-sponsor Community Day and the hospital's 40th anniversary celebration on Saturday, Sept. 24. This is the fourth year the chamber sponsored a Community Day to recognize and celebrate local businesses, non-profits and Mount Vernon and Lee residents. Since Mount Vernon Hospital was planning to celebrate its 40th anniversary, the chamber decided to join celebrating Community Day simultaneously with Mount Vernon hospital.