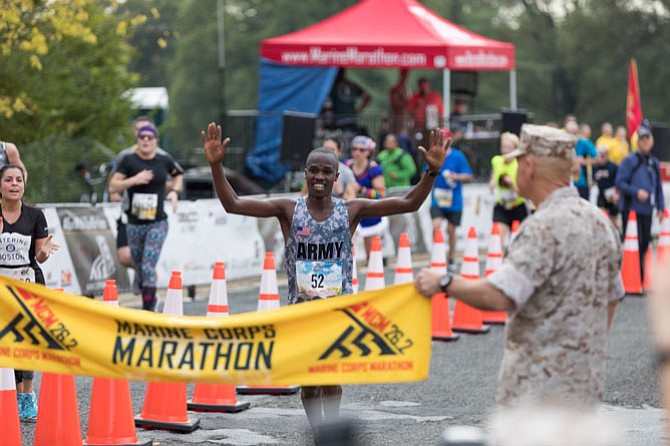 U.S. Army Spc. Samuel Kosgei breaks the tape to win his second MCM with an overall time of 2:23:53. Kosgei won the 2014 MCM and became the sixth MCM finisher to be a two-time champion.
Stories this photo appears in:

The 41st Marine Corps Marathon.
For Brooke Sydnor Curran, running the 41st Marine Corps Marathon was a milestone: her 100th marathon for charity since founding the nonprofit RunningBrooke Fund. For Grace Episcopal kindergarten teacher Cara Donley, the Oct. 30 race represented a different milestone.