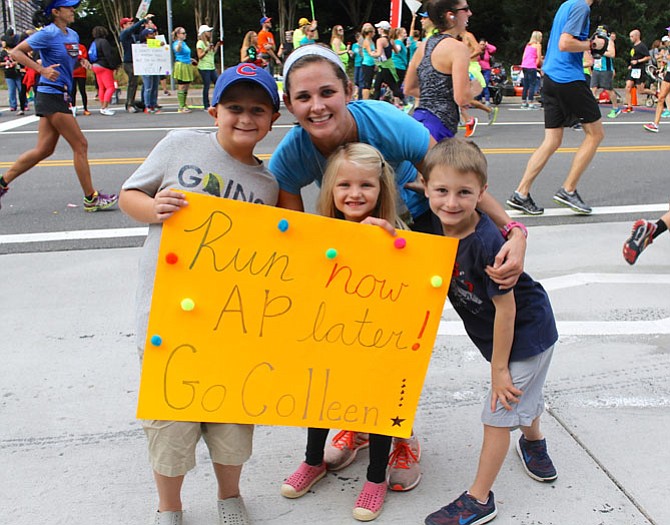 Colleen Donley poses for a photo with nephew Jackson Dundon, 9, niece Jillian Dundon, 4, and nephew Mason Dundon, 7, during the Marine Corps Marathon.  The first-time marathoner ran the course in 4:16:06.
Stories this photo appears in:

The 41st Marine Corps Marathon.
For Brooke Sydnor Curran, running the 41st Marine Corps Marathon was a milestone: her 100th marathon for charity since founding the nonprofit RunningBrooke Fund. For Grace Episcopal kindergarten teacher Cara Donley, the Oct. 30 race represented a different milestone.